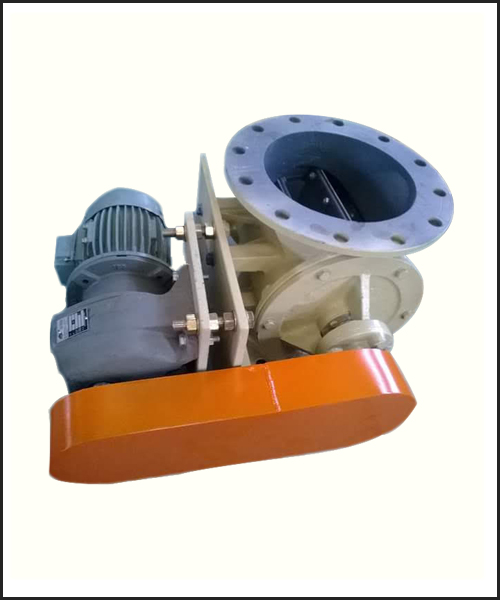 We Mukti Enterprises from Kenya are a leading manufacturer, supplier and exporter of rotary airlock valve. We provide high quality rotary airlock valve for various industrial applications.
A rotary airlock valve is a device used to control or regulate the flow of fine grained or powdered materials from one compartment to another under airlock condition.
A rotary airlock valve is consists of housing, rotors, drive motor, paddles or blades. All parts of our rotary airlock valves are made with best quality raw materials to provide long life services. The different types of rotary airlock valve such as the drop through rotary valve, blow through type, side entry, and sanitary types are available with reasonable prices.
As per industry norms and standard, we offer premium quality rotary airlock valve with flexible prices at international standard. Our products are tested with different parameters like quality, reliability, performance, efficiency, and raw material standard before supplying products. We assure that we provide excellent quality rotary airlock valve with reliable services.
Features:
Our expert and skilled professionals are manufacturing rotary airlock valves with quality features like:
Sturdy construction with fixed or adjustable blades
Standard cast iron body provides high strength
Maintain pressure in the system
Consist of rotors with open or closed ends
Maintaining good airlock condition
Applications:
We are supplying rotary airlock valves for various industries like chemical, pharmaceutical, oil & gas, sugar, food and beverages etc for different applications.
Some applications are:
Cyclone and bag filter applications
Dust collection applications
Pneumatic conveying
Air pollution systems
Feeding dry powders, or granules
Fly ash, flour, lime, cement, grains, sugar, fertilizer, or food manufacturing