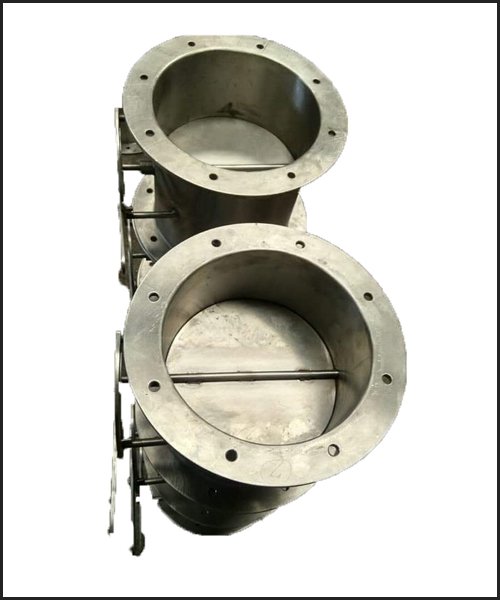 We Mukti Enterprises from Jordan are a leading manufacturer, supplier and exporter of damper valve. We offer an MS (mild steel) or SS fabricated damper valves with different sizes and dimensions as per customer's requirements.
Damper valves are also butterfly type damper valves used to stop or regulate the flow of liquid or gases through pipes. Our damper valves are available in both wafer type and double flanged end connection.
We are supplying a wide range of damper valves for various industries on timely delivery. So, we are widely accepted as a damper valve manufacturer and supplier in the markets.
Features:
Our damper valves are designed and fabricated with features like:
Manual, electric or pneumatic operated
Very less leakage, due to tight sealing design
Metal to metal seat
Robust and sturdy construction
Applicable for high pressure and temperature applications
Operated with high efficiency and high performance
Applications:
We provide damper valves for various applications in industries like:
High pressure and temperature applications
Oil & gases
Water treatment
Cement, sugar factories
Cooling water and air applications
HVAC applications
Many processing plants
Food & beverages