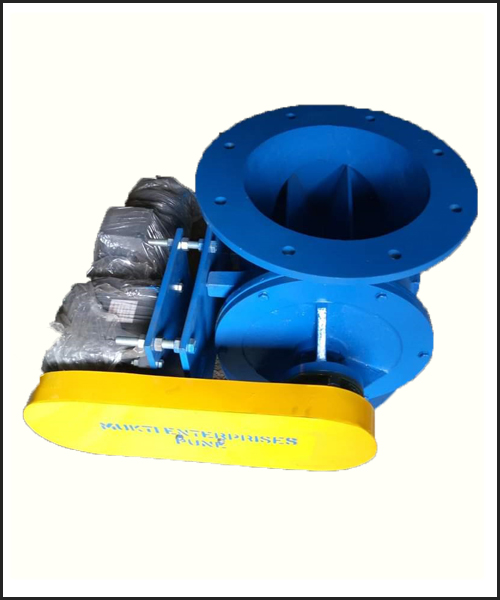 We Mukti Enterprises from Jordan are a leading manufacturer, supplier and exporter of rotary valve. We offer superior quality rotary valves with best prices in a short time period. We provide customized rotary valve in a variety of sizes, designs, materials and dimensions as per customer's requirements.
We manufactured rotary valve with sturdy construction and robust design operated at high efficiency. These valves are made up with parts like rotor, housing, bearing, drive mechanism, unloading mechanism. All these parts are designed with standard quality materials which resist rust, and corrosion.
The different types of rotary valves such as Drop Through Rotary Valve, Offset Rotary Valve, PTFE Lining Rotary Valves are available.
Rotary valves are used to regulate liquid, gas, fine grained, powdered, and granular materials under pressure and vacuum conditions. Our rotary valves are commonly used in various kinds industries like agriculture, oil & gas, pharmaceutical, chemical, power plant, or food & beverage. We are widely accepted in the markets for supplying a wide range of high quality rotary valve to various industries in a short time period.
Features:
Due to sturdy construction, it provides long Life service
Require less maintenance
Robust design
Designed with high quality materials
Performed with high efficiency
Can withstand climate changes
Available in different styles
Applicable for industrial or commercial purposes
Applications:
Rotary valves are widely used for many applications such as
Food and beverage processing applications
Pharmaceutical and chemical processing
Dosing, batching and mixing
Discharging of cyclone
Pneumatic conveying
Plastic industry