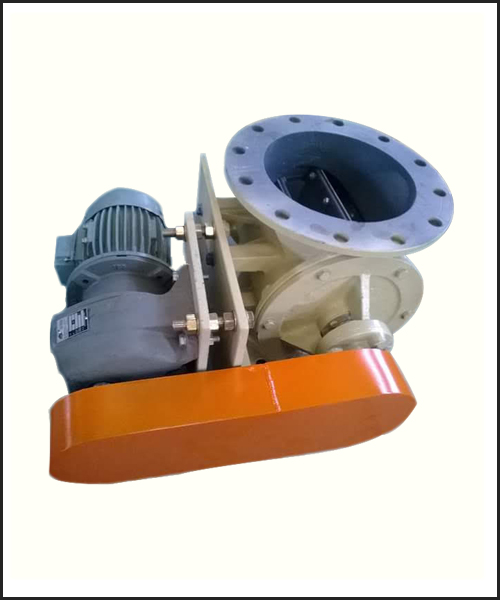 Excellent Leading Rotary Airlock Valve India
Mukti Enterprises is one of the leading Rotary Airlock Valve India. We offer certified quality valves at competitive prices.
We offer a wide range of products that can be customized according to your specifications. Our quality is unmatched and our service is remarkable.
Our team of experts always keeps their focus on customer satisfaction and provides them with reliable products that meet their needs.
Industries we deal with: -
Our Rotary Airlock Valve suppliers provide the products which is widely used in the industries such as-
Oil & gas
Chemical
Power generation
Manufacturing
Construction
Water treatment plant, and
Nuclear power plants
Description
Rotary Airlock Valve is an airtight valve that opens and closes in a circular motion. These valves are typically installed on the outside of vessels or structures with pressure concerns.
It is used in industries to prevent overpressure or decompression.
They function by creating a seal between two chambers that can be opened and closed by rotating the valve body until one chamber is completely closed off from the other.
Why prefer us?
We offer the best Rotary Airlock Valve products for our clients because we have been working with them for years and have earned their trust.
Our Rotary Airlock Valve supplier's team will provide you with solutions for all your needs, whether it is small or large-scale projects.
Our products are designed with the latest technology to ensure its durability and quality.
Product Specifications: -
| | |
| --- | --- |
| Product name | Rotary Airlock Valve |
| Body Material type | Stainless Steel, Mild Steel |
| Brand | Mukti Enterprise |
| Rotation Speed (in Rpm) | 20 – 50 |
| Rotor type | Fixed |
| Usage | Industrial |
Features:
Rotary Airlock Valve is widely used in the industries because it has a number of features that make it easier to install. These features are:
Simple design which makes it easier to install
High performance and low maintenance
Low cost
Easy to repair and maintain
Easy installation
Benefits
Rotary Airlock Valve can be used to control pressure, temperature and gases and comes with excellent number of benefits which includes: -
Easy to use with a wide range of applications
Can be used on a variety of flow rates
Reduces the risk of failure due to back pressure
Provides high pressure protection
Tags: Rotary Airlock Valve|Rotary Airlock, Rotary Airlock Valve in India|Rotary Airlock Valve Manufacturers |Rotary Airlock Valve manufacturers in India