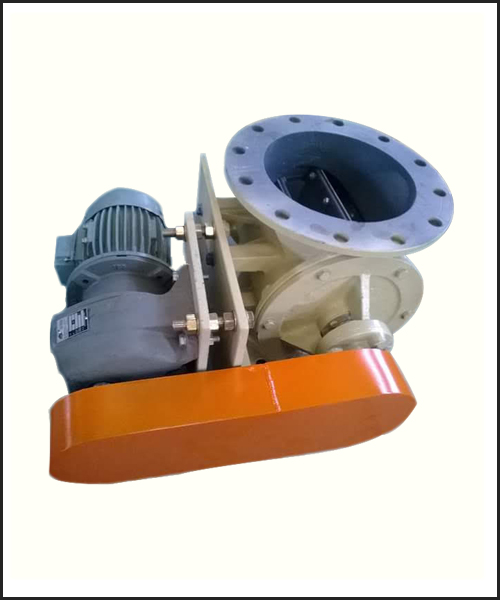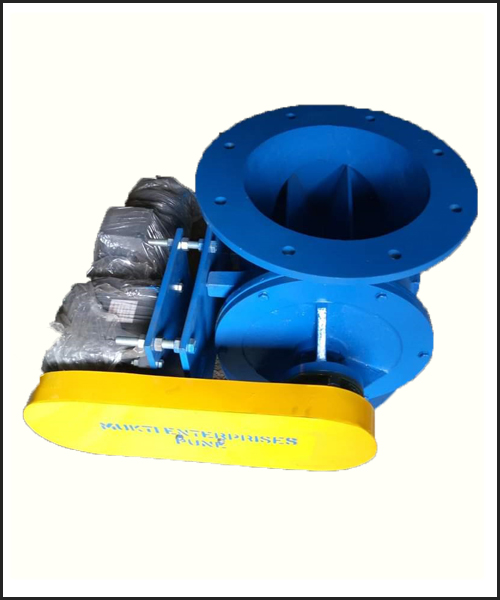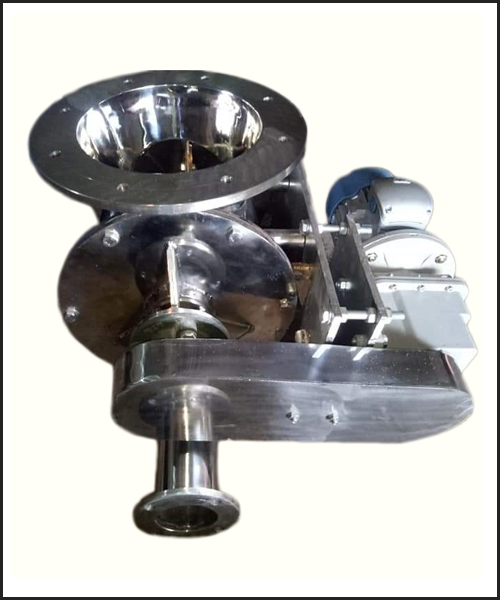 Rotary Airlock Valve - Rotary Airlock Valve Manufacturers, Suppliers, Exporters in India, Pune, Maharashtra,Rotary Airlock Valve in India
Mukti Enterprises are leading manufacturers, suppliers, and exporters of rotary airlock valve in Pune, Nagpur, Aurangabad, Nashik, Satara, Khopoli, Mumbai, Navi Mumbai, thane, from Maharashtra and also in Rewa, Katni, Satna, Maihar, Kaimor, Timarni, Allahabad, Prayagraj.
We have already been the best manufacturers, suppliers and exporters of rotary valve in cities and states such as Bangalore from Karnataka, Chennai, Coimbatore, Goa, Jaipur, Indore Kerala, Odisha, Kolkata, West Bengal, Delhi, Hyderabad from Telangana.
Mukti Enterprises are also manufacturers, suppliers and exporter of rotary valves in countries such as UK, USA, Canada, Dubai, Bangladesh, Sri Lanka, Australia.
Based on the requirements of the applications, our rotary airlock valves are configured and designed in different specifications and suited to highly abrasive materials. With our experienced engineers and technicians, we specialize in designing of premium quality rotary airlock valves that meet diversified configurations of the clients through different cities to countries
What is rotary airlock valve? What are its different components?
Rotary airlock valve is one the best material handling equipment that consist of housing, rotor, blades, drives, engine, rotary shafts, replaceable seal and airlock system for minimal air loss or leakage. It is also called as rotary feeder, or rotary airlock.
Key specialists of rotary airlock valve:
Ensure longer service life
Reduced air leakage
Heavy duty metal construction
Compact design with rugged structure
Easy installation and replacements.
Minimizes air losses
Low maintenance required
Wear and tear resistance
We are known as a well-known Rotary airlock valve manufacturer in India supply and export a wide range of rotary airlock valves to worldwide countries such as UK, USA, Canada, Dubai, Bangladesh, Sri Lanka, Australia, Kenya, Nigeria, UAE, Jordan, Yemen, Uganda, Iran, Bahrain, Qatar, Turkey, Saudi Arabia, South Africa.
Applications of rotary airlock valve:
Rotary airlock valves are used for Food and beverages, wood chips, fly ash, coke, dry powders, coffee, coal, cement, minerals, pharmaceuticals, chemicals, granules, crystals, pellets, grains, sugars, cereals, etc.
Tags:Rotary airlock valves|Rotary airlock valve|Rotary airlock valve Manufacturers|Rotary airlock valve Suppliers|Rotary airlock valve Dealer|Rotary airlock valve in India|Rotary Valves